Wildlife & Habitat Inventory

Big Basswood Lake is such a large and pristine lake with an abundance of wildlife and habitat surrounding it. This forum will allow owners and cottagers around the lake to identify just what tree, shrub, mammal, amphibian, reptile, fish, bird, and other species make Big Basswood Lake so special.
BBLA has partnered with The Kensington Conservancy, a local land trust, to track flora and fauna within the Big Basswood Lake Watershed area, using iNaturalist Canada.
iNaturalist Canada is a place where you can record and share what you see in nature, meet other nature watchers, and learn about Big Basswood Lake's wildlife.
Have you seen something new on your property and are not sure what it is? Take photos of any bird, plant, insect, mushroom, or animal that you see and upload it. iNaturalist has great recognition software to even suggest identifications if you aren't sure what you are photographing!
Do you have something unique on your property that makes it special to you and Big Basswood? Share your observations on iNaturalist, and comment on other people's observations as well.
To participate, sign up for an iNaturalist account by downloading the app on your mobile device or visit the desktop website: iNaturalist Canada
After creating your iNaturalist account, head over to the "Big Basswood Lake Watershed Project" and add yourself as a member of this project. Big Basswood Lake Watershed · iNaturalist Canada. As of January 2022, 171 species have been identified within our community!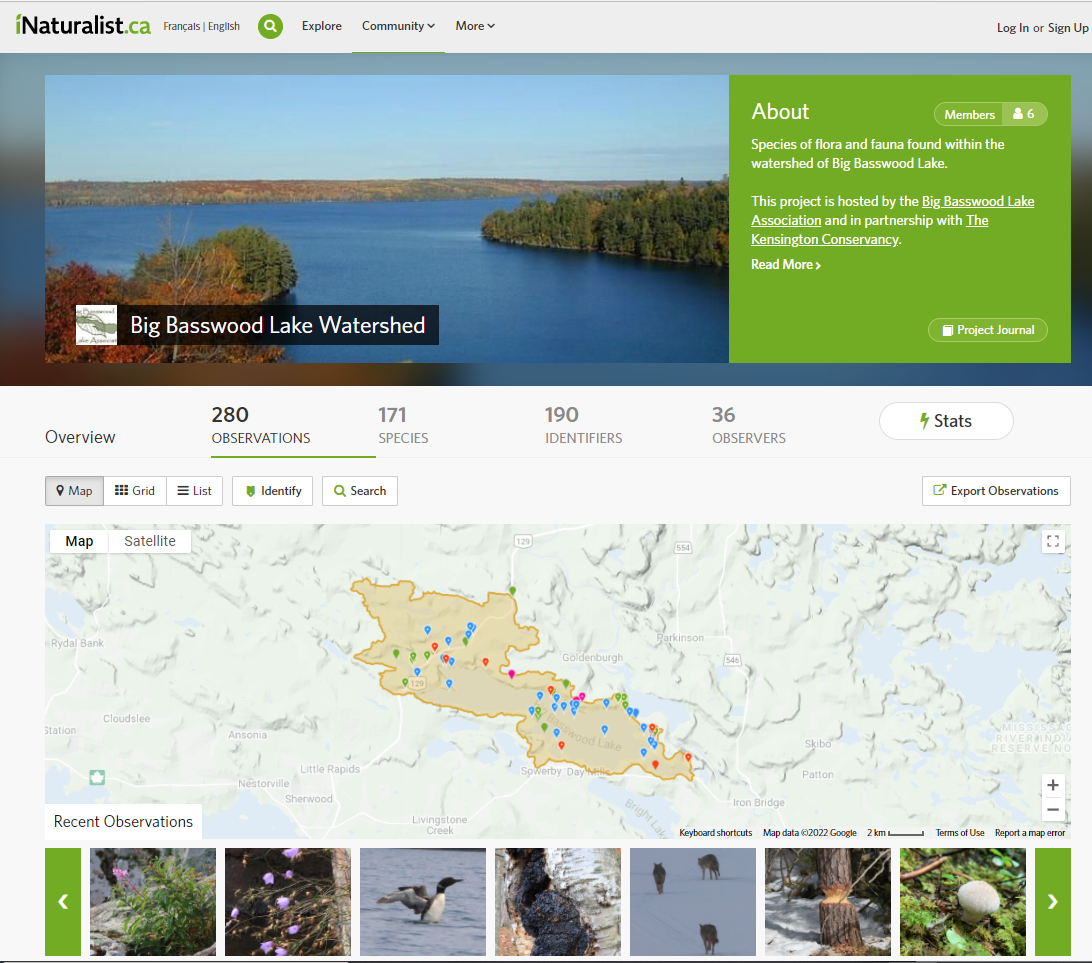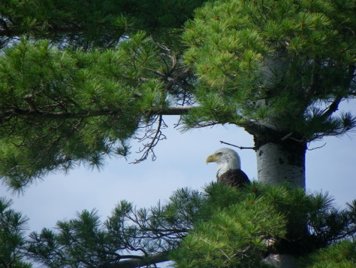 It is also important to be aware of invasive species that could pose a threat to the natural features unique to the lake, as well as potential species at risk that may be spotted thriving around Big Basswood.

Printable inventory sheet: Wildlife and Habitat Inventory (pdf)





For more information on this, or how to get your Species at Risk/Invasive Species Observation sheet, please contact:

Marilyn Kellum
734-717-1290
Or reach out via email using this form: